For more information about Kurt C. Burmann: Information photo's and updates click on EVENTS
BIOGRAPHY
KURT C. BURMANN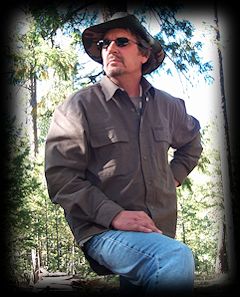 Kurt Burmann is one of the most renowned and admired space and Visionary artist. Born in Detroit Michigan in in 1956, Kurt grew up in the rural country farmland of Michigan. It was there he became inspired as a self taught painter. His career now spans over thirty eight years as a professional artist.
Known for his exquisite use of color with strict attention for detail
and perspective. His unique blend of versatile subject matter including: space art, surrealistic visionary, scenic environmental, and contemporary themes combined with a metaphysical and spiritual flare, has earned him top awards and international acclaim.
Kurt's artworks have graced the covers and pages of many leading magazines, prestigious books, textbooks and children's books, including: In The Streams Of Stars, Visions Of Space, and Isaac Asimov's Library Of Universe. His art is reproduced on many popular fine art prints, canvas Giclee's, posters, greeting cards, puzzles, and numerous licensed products.
Kurt's paintings have been exhibited throughout the U.S. and abroad in numerous national and international exhibitions including: "The World Contemporary Art Exhibition" held in Los Angeles CA., and the prestigious (IAAA-ASTC) "Other Worlds international exhibition.
He has produced many works for space and science centers, and space museums, as well as background painting and set-design for The Children's Miracle Network Telethon. His visuals have appeared in many worldwide planetarium presentations and educational television programs.
Many of Kurt's original paintings have been displayed in several of the most prominent museums including: The Smithsonian National Air and Space Museum, and are also represented in many outstanding private and corporate collections.
Kurt and his wife Carol, of forty two years have three grown children and five grandchildren. They have resided in Scottsdale Arizona for the past twenty seven years. In their free time they enjoy being with family and friends, spending time with their grandchildren and being close to God in the great outdoors fishing and camping.
From his Scottsdale studio, Kurt continues to master a variety of subject themes and new genres, techniques, and evolving skillful ideas, perpetuating his career as an artist and his devoted passion for fine art painting.