News/Updates/Photos- Copyright © 2006-2017 Kurt C. Burmann / Burmann Art Productions. All Rights Reserved. Site design by: KCB After Hours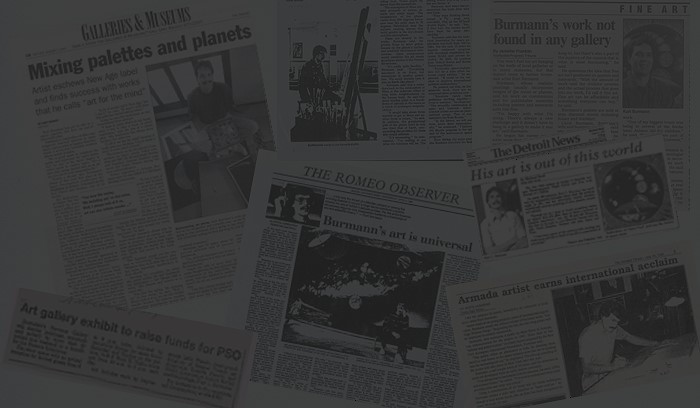 Burmann Art Productions welcomes you to explore our dynamic and captivating web site.
Representing the official site for Artist Kurt C. Burmann. We are excited to share with you this wonderful array of magnificent and diverse fine art visuals presented here by the talented painter Kurt C. Burmann.
You will enjoy looking through all there is to offer and maybe you'll "Discover Your Fine Art Fantasy". Place your order now conveniently through PayPal on our secure site, or contact us so we can accommodate you for any of your special fine art purchasing needs.
Soon we will be updating with several new artwork releases of recent works. Likewise, we will keep you updated here, on news bits and happenings for 2017 at Burmann Art Productions.
Accepting all major charge cards-PayPal • Place your order today!